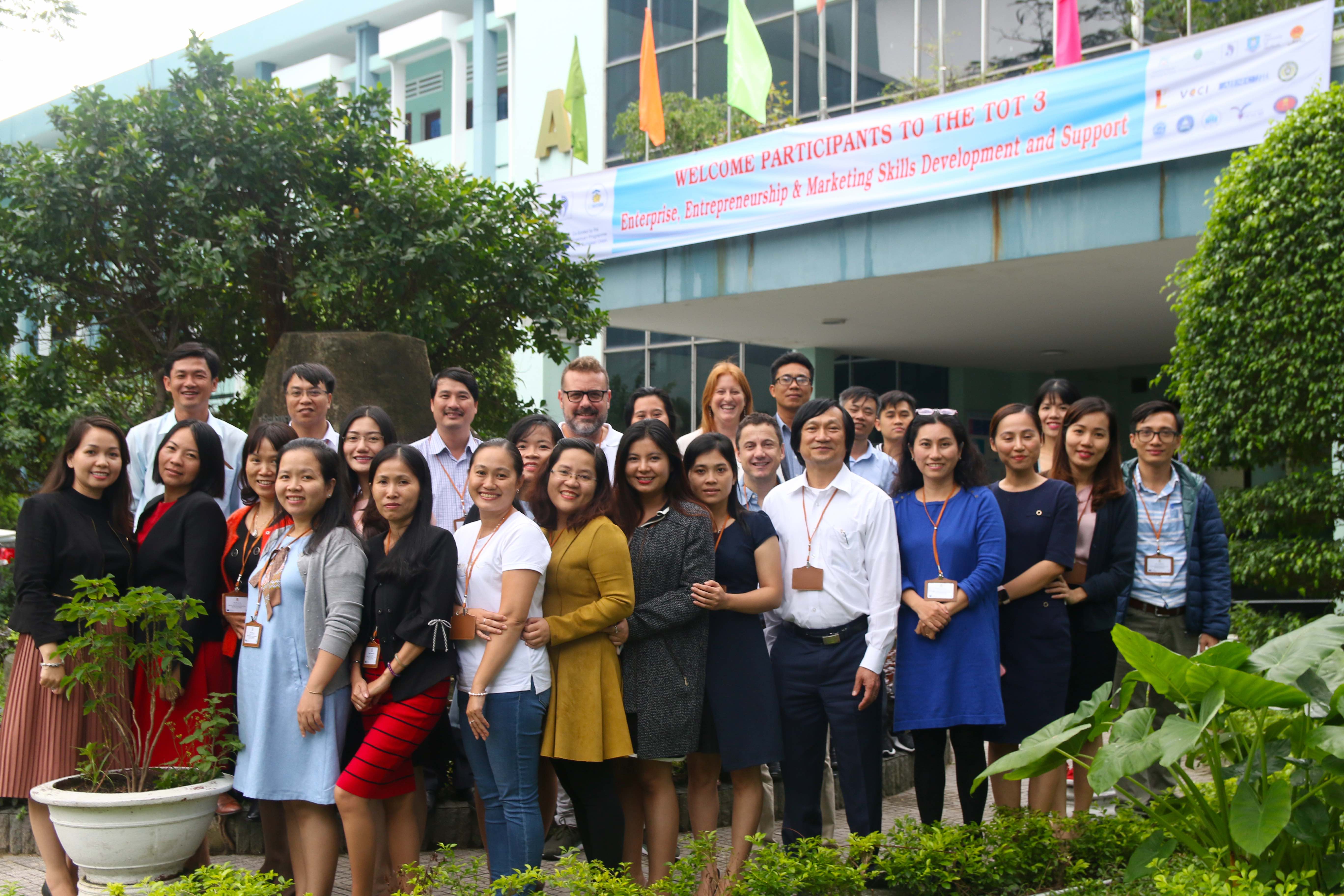 Over 30 people gathered at the University of Danang in Vietnam from November 27th to 29th, 2018, to contribute to and participate in V2WORK's third training of trainers module for staff from university career centres.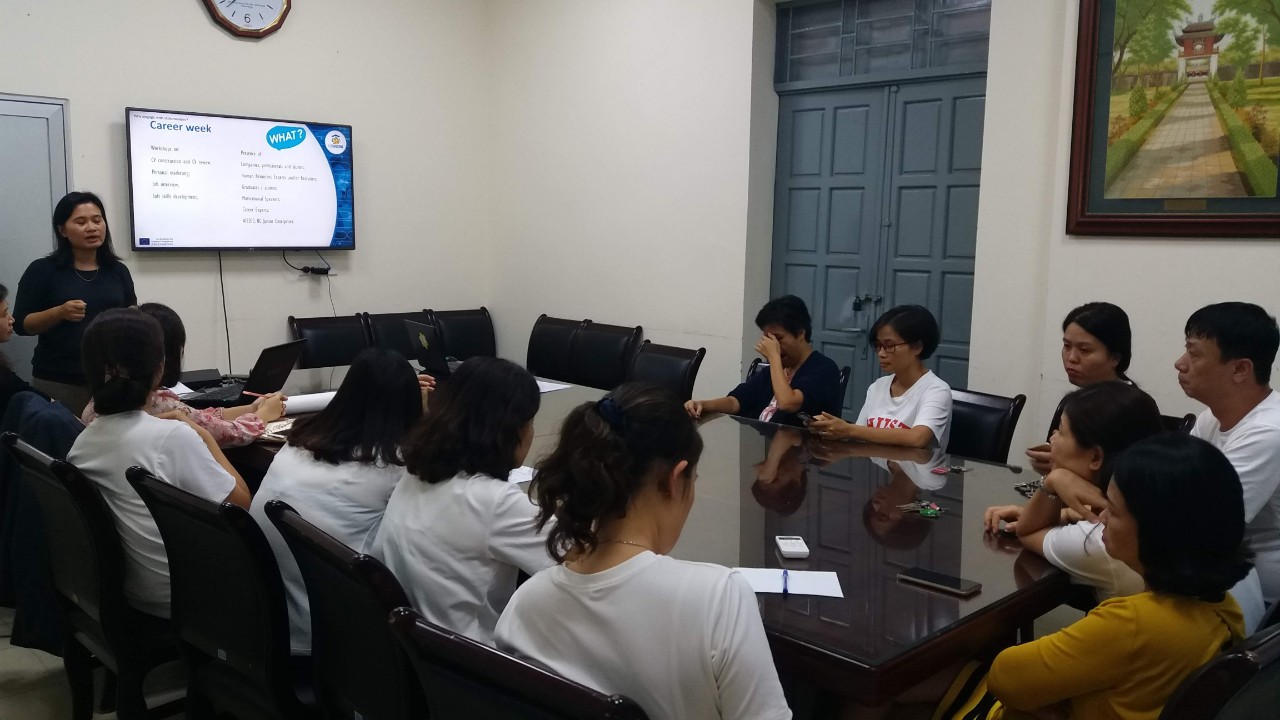 In the seminar, Dr. Vu Tuyet Trinh, Vice Head of HUST External Affairs Office, analysed Vietnamese labor market, in particular the relationship between HUST and the labor market.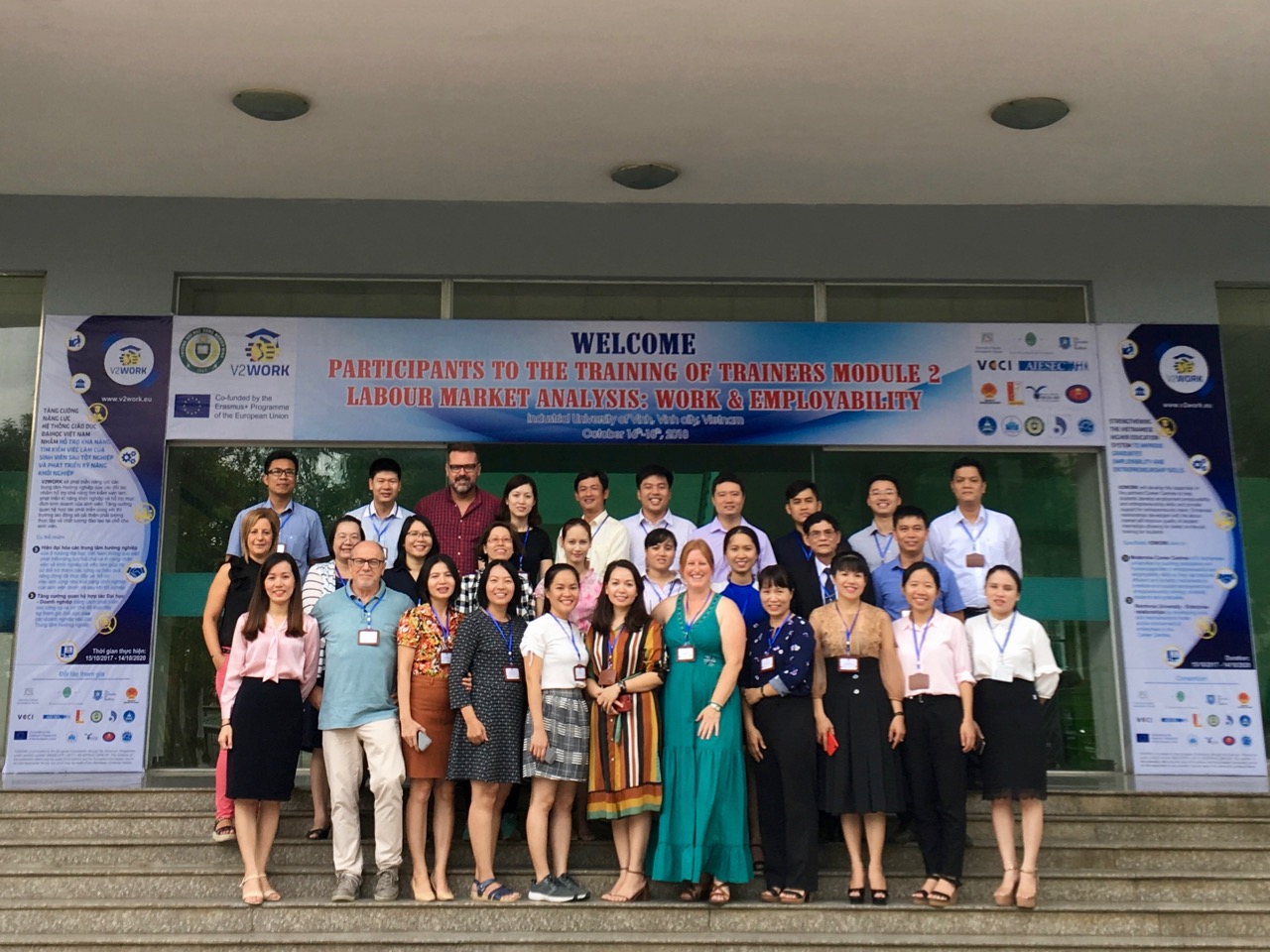 The V2WORK project held its second training of trainers module at the Industrial University of Vinh, in Vietnam. The module, for Career Centre staff from eight universities in Vietnam, was delivered by staff from the University of Alicante and the University of Coimbra, with a special contribution on the Vietnamese labour market by the University of Social Sciences and Humanities in Ho Chi Minh, from October 16th to 18th, 2018.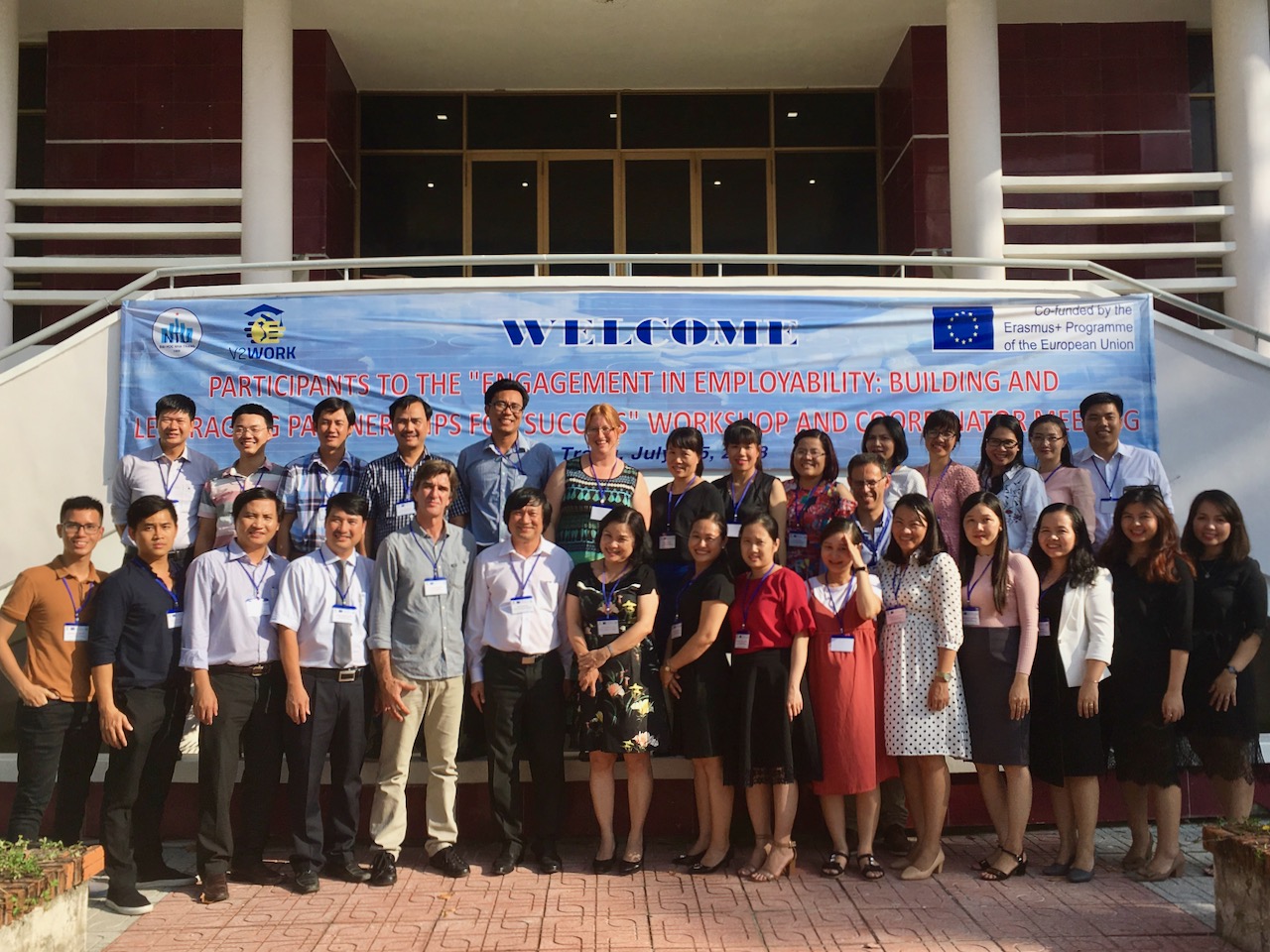 The first V2WORK training module for university Career Centre staff took place from July 2nd to 4th, 2018, at Nha Trang University in Vietnam.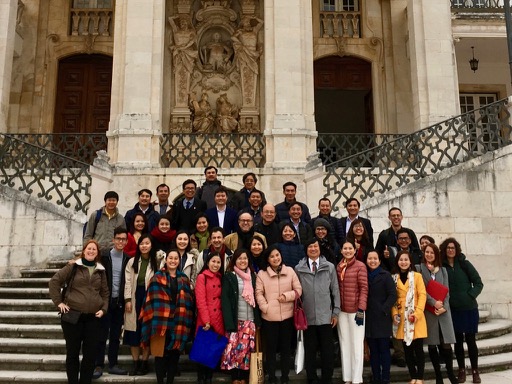 Following the project Kick-off meeting, V2WORK partners from 8 Vietnamese universities, the Ministry of Education and Training, the Vietnam Chamber of Commerce and Industry from Ho Chi Minh City and the student association AIESEC, participated in a 2-day study visit at the University of Coimbra (UC) in Portugal.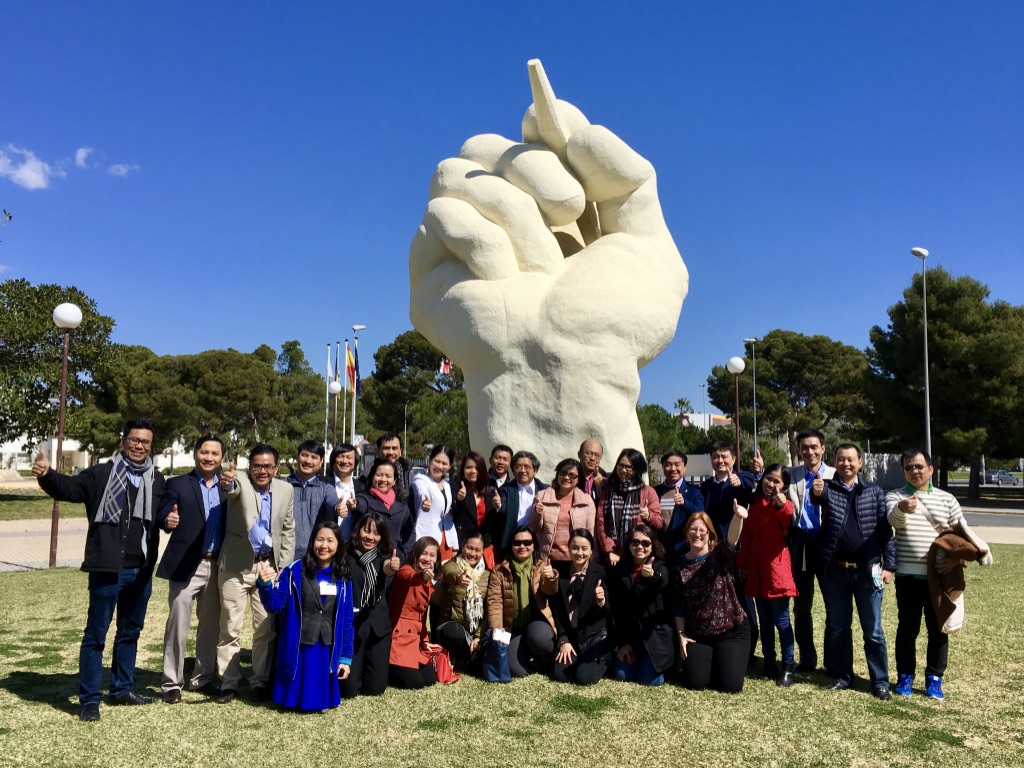 The Erasmus+ project "Strengthening the Vietnamese Higher Education System to improve graduates' employability and entrepreneurship skills" – V2WORK – was officially launched during a 2-day Kick-off Meeting at the University of Alicante on March 20th & 21st, 2018.