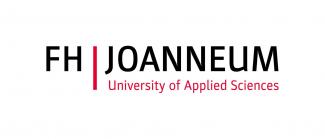 FH JOANNEUM offers students sound academic training – our programmes are practice-oriented, project-based and interdisciplinary. In other words, we work in close cooperation with businesses and industry to put acquired knowledge into practice, we develop innovative solutions for topical issues in applied research projects and forge links to related disciplines.
FHJ has around 5500 students and around 1100 staff who have high expertise in teaching but also in industry. Further, our university's large network enables students to complete internships with leading companies and institutions in Austria and abroad and spend a semester studying at one of over 200 partner universities around the world which means that international exchange is a core issue at FHJ.
Career services are offered on two levels at FH JOANNEUM:
On the university´s level there is the career center. The career center acts on a meta-level as the intersection within the triangle of the university – students – companies. The career center offers a platform that brings together all the tools required to help our students identify their future professional career and find a vacancy.
At the career center ...
•    ... students can find an internship or position to match your search criteria:
•    Exclusive offers for students of the FH JOANNEUM network
•    ... students can find out about all the events from the alma mater and various companies such as matchmaking events conferences organized
The career center further provides access to information and videos which can support our students achieve your professional goals and obtain the latest information from FH JOANNEUM´s alma mater.

On the institute´s level career counseling sessions are offered to students in the final semester of the Bachelor degree programme which among other issues include CV development, identification of fields of interest, future development plans, etc.
Address
Alte Poststraße 149 A-8020 Graz
Telephone
0043 316 5453 0