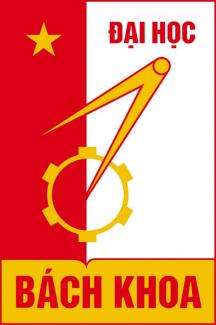 -    Currently, HUST counts with nearly 30,000 students studying in 22 faculties and programs of international cooperation.
-    Students can live, study and scientific research in a dynamic environment to maximize learning ability and research.
-    Organize career counseling workshops for students;
-    Organize traze fairs, specialized job-counseling workshops to create contact opportunities between employers and students; help some students find jobs or internships.
-    Organizing innovative and start-up clubs
-    Student exchange program and many extra-curricular activities, skills training programs.
-    Many scholarships from businesses are also exploited for students.
Manage, consult, and support students, enable students to maximize their ability and improve personality, skills to be more successful in study and life, become better citizens for the society and the country
1. Consult policies, build, guide and supervise the implementation of the university's rules and regulations.
2. Organize consulting activities, support students' life.
3. Exploit, manage and grant scholarships and sponsorship for students.
4. Advise to implement policies for students.
5. Support learners to practice their qualities and ethics, to well fulfill the rights and responsibilities of citizens and student of Hanoi University of Science & Technology
6. Manage, support student clubs (culture - sport, research - innovation, learning supporting, etc) and extracurricular activities.
7. Organize programs in training jobs skills, creative start-up, internship supporting and career introducing for students.
8. Do surveys, analyse post-graduate employment status.
9. In charge of other missions from the Head President of Hanoi University of Science and Technology
Address
1 Dai Co Viet Road, Ha Noi, Viet Nam