Following the project Kick-off meeting, V2WORK partners from 8 Vietnamese universities, the Ministry of Education and Training, the Vietnam Chamber of Commerce and Industry from Ho Chi Minh City and the student association AIESEC, participated in a 2-day study visit at the University of Coimbra (UC) in Portugal.
During the study visit the partners learned about the UC career centre and support services, the Gabinete de Saídas Profissionais, as well as about UC entrepreneurship programmes such as Coimbra Startups, AIESEC etc. The partners also had an opportunity to visit the World Heritage Site that is the oldest buildings of the University of Coimbra, in particular its impressive Library.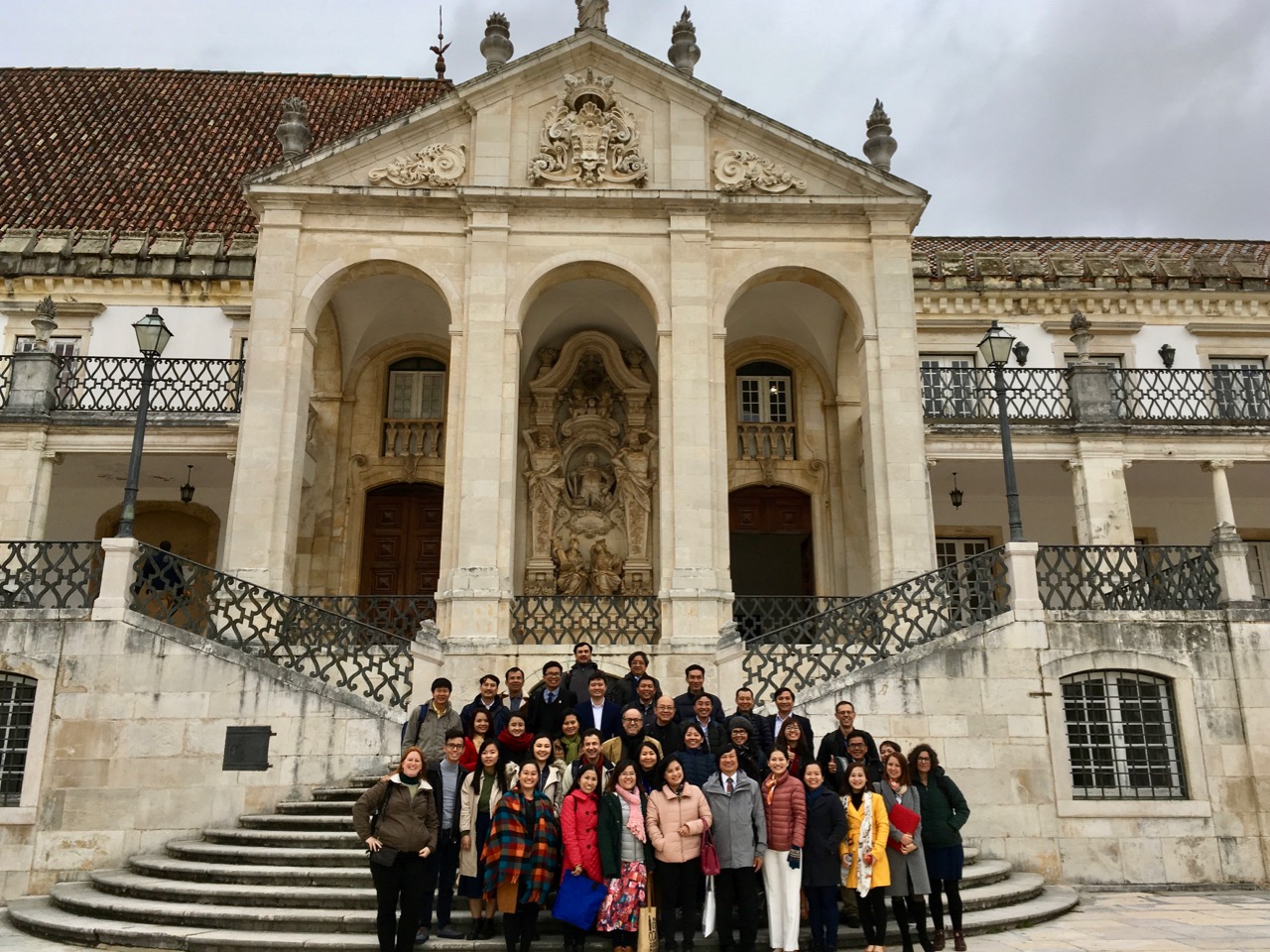 A fortuitous coincidence found a partner of the Tempus project UNIWORK to be in Portugal at the same, and was available to meet the V2WORK partners in Coimbra. Ms. Makhabbat Ramazanova from Kokshetau State University in Kazakhstan participated in the study visit and shared with the Vietnamese partners the experience of her university in developing its career centre with the help of an EU co-funded capacity building in higher education project.