The V2WORK project was present in the 2018 Kick-off Meeting for Erasmus+ Capacity Building in Higher Education projects, from January 29th to 30th, 2018, represented by project manager Ms. Cristina Beans from University of Alicante and national coordinator Prof. Tran Dinh Lam from Ho Chi Minh University of Social Sciences and Humanities.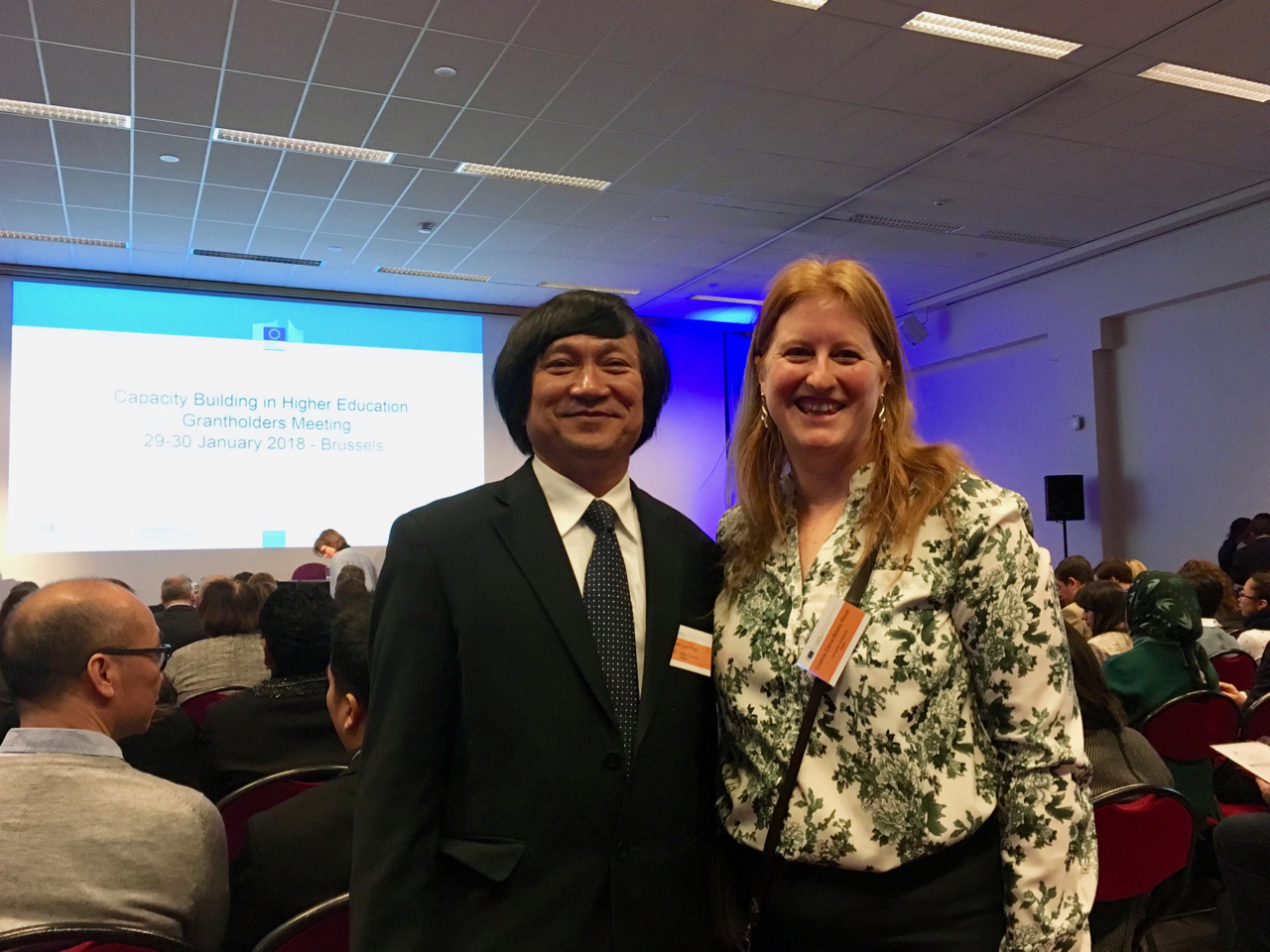 The event brought together representatives from all the projects funded under the last Erasmus+ KA2 call (Capacity Building in the Field of Higher Education EAC / A04 / 2016). In these two days our partners were able to present the project to interested parties, get up to date information on the programme rules, and network with partners from other projects being implemented in Southeast Asia in order to identify possible synergies with V2WORK.
The V2WORK project aims to strengthen the capacities of the Vietnamese Higher Education System in order to improve the entrepreneurship and employability skills of its graduates and reinforce its relationships with the labour market. It will do this by developing the capacities of the partners' Career Centres to help students develop employment, employability and entrepreneurship skills and provide support for entrepreneurial intent. Enhanced relationships developed with the labour market will improve quality of student internships allowing for better on-the-job training for students. Specifically, the project will:
Modernise the career support services of 8 Vietnamese HEIs by building institutional and human capacities in entrepreneurship and employability skills so they can become efficient and dynamic instruments to promote and support employment and entrepreneurship among HEI students and graduates.

Reinforce university-enterprise relationships by developing tools and mechanisms to foster active involvement of enterprises in the Career Centres.