The first V2WORK training module for university Career Centre staff took place from July 2nd to 4th, 2018, at Nha Trang University in Vietnam.
The module was centered on how and why Career Centres should engage with their internal and external stakeholders, and who these could be. The specific objectives included:
To understand the importance of engaging with stakeholders and the tools to help do so.

To identify how a Career Centre can build and develop networks and relationships with internal and external stakeholders, including students, graduates, academics, higher management, employers, employment agencies and associations, business angels, policy makers etc.

To examine the possibilities of cooperation at national and international levels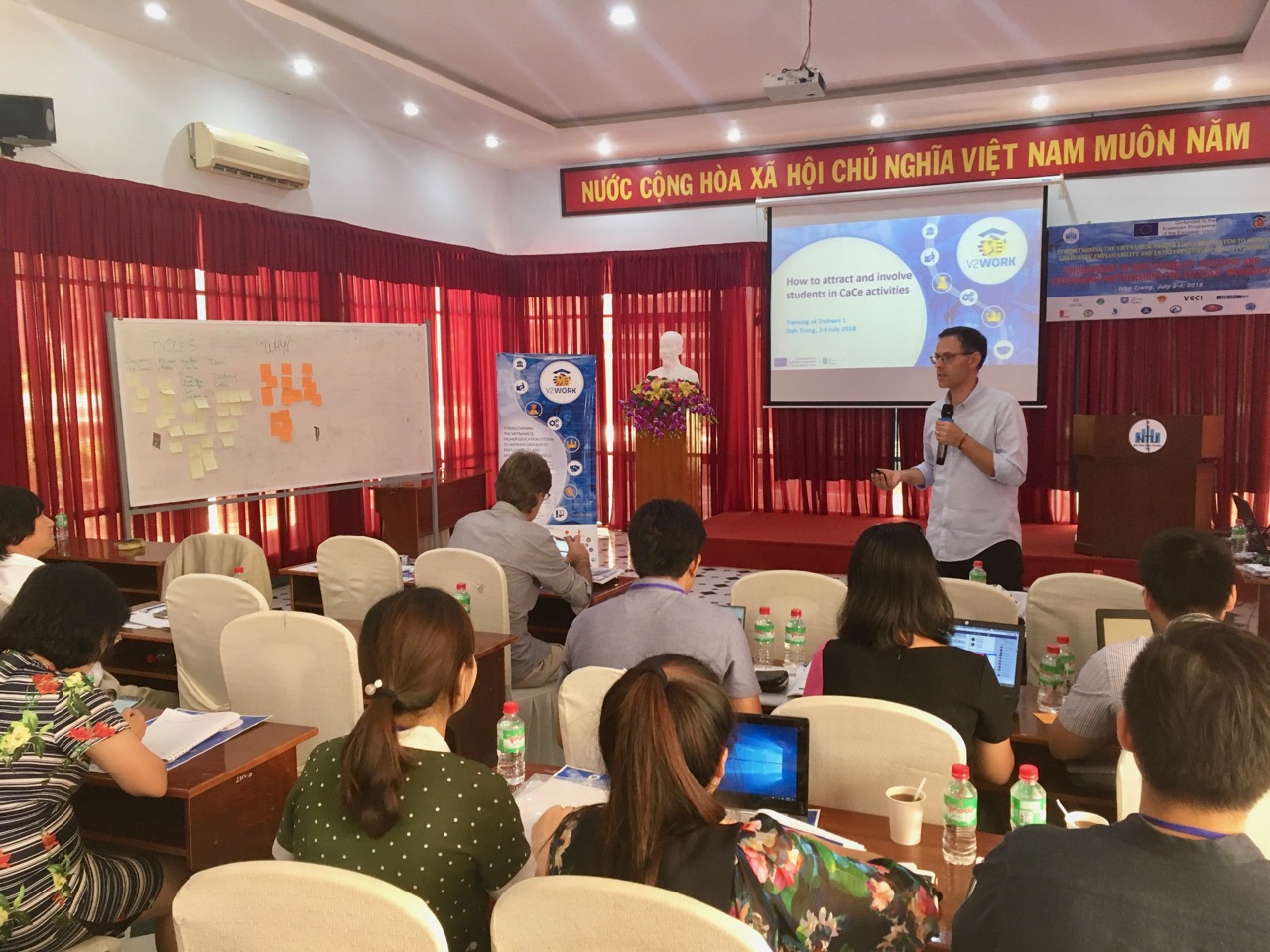 Following a methodology of plenary presentations and group exercises, specific topics addressed included the VALUE of engaging with stakeholders, identifying WHO the relevant groups are for university career centres and HOW you can connect with them and involve them in activities, and finally working together at a NATIONAL level for career centres.
Over 30 participants actively engaged in the sessions prepared and delivered by our partners from the University of Alicante, University of Coimbra and the University of Sheffield. Photos of the event are available on our Facebook page.
Once the training was completed, the first V2WORK Coordination Meeting was held, allowing for discussions on several key project activities, such as the launching of the survey for the project's analysis on graduate employment and entrepreneurship in Vietnam or the steps needed to complete it or the importance of organising replication seminars for other career centre staff after each training, as well as initial instructions for the launch of each of the major work packages.