The V2WORK project held its second training of trainers module at the Industrial University of Vinh, in Vietnam. The module, for Career Centre staff from eight universities in Vietnam, was delivered by staff from the University of Alicante and the University of Coimbra, with a special contribution on the Vietnamese labour market by the University of Social Sciences and Humanities in Ho Chi Minh, from October 16th to 18th, 2018.
Centred on the Labour Market and the global economy, and the identification of trends on employability for graduates, the training module aimed at:
Offering knowledge on methodologies and tools for the analysis of labour markets

Identifying different strategies for university observatories to improve the career centres' ability to prepare students and graduates for the labour market

Identifying ways to use the labour observatories' outputs to assess the universities in terms of employability of their students and graduates.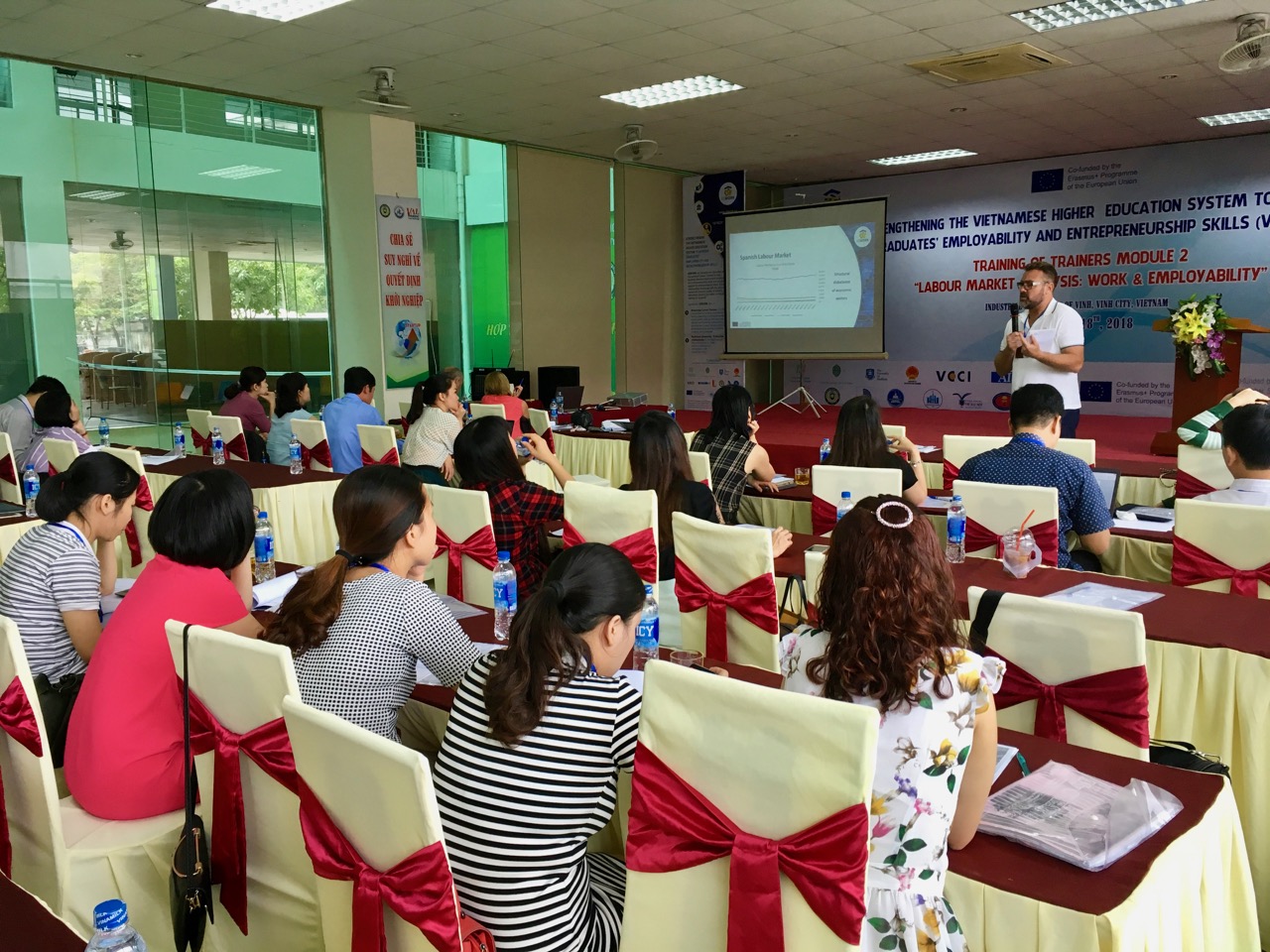 Through presentations and discussion sessions, the participants were able to understand how these issues are addressed at our partner universities in Europe, and how these universities benefit from the data provided by the labour observatories, as well as to work on how similar initiatives could be started in Vietnamese universities. Through the discussions it became apparent that the greatest challenges the Vietnamese university Career Centres face with this issue is access to reliable data at the national level, highlighting the importance of working together as a network to generate and share the necessary data and present a unified voice at a national level.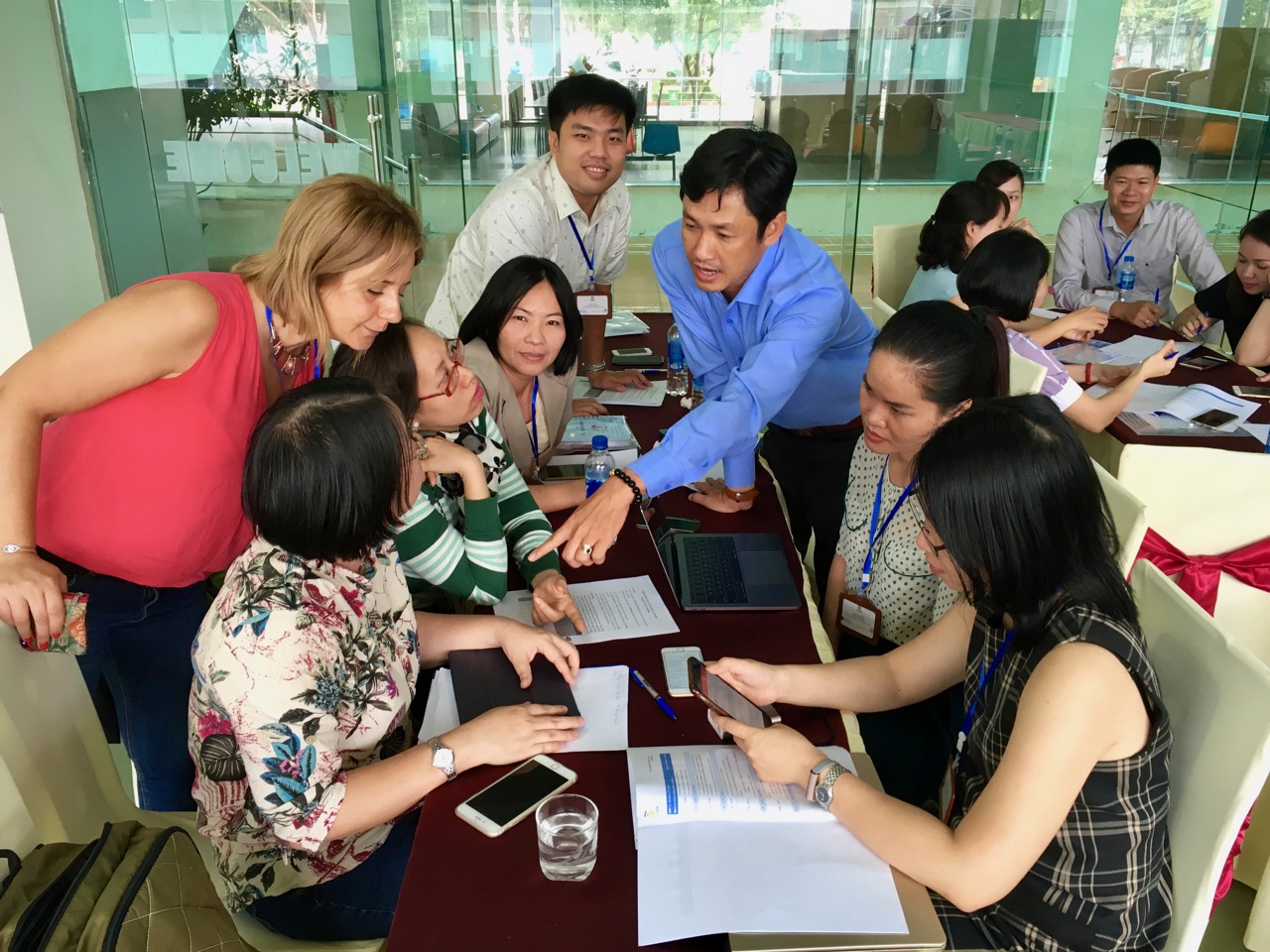 More photos of the event are available on our Facebook page.
Following this training module, each of our partners will organise short replication seminars to further share the knowledge gained and discuss these issues with colleagues in their own institutions.